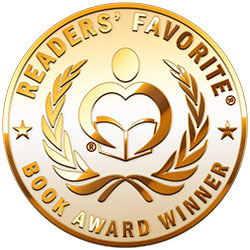 Reviewed by Anne Boling for Readers' Favorite
J. Laurence Stillwell uses a unique medium to convey his message. Few authors could successfully accomplish this feat. The story of Paul is told in a soft poetic form. God speaks to Paul through a dream. He takes him on an incredible journey to see the spiritual world surrounding him. Paul discovers that a spiritual battle surrounds all of us. Paul sees war through a new perspective. He realizes that he must take action.

Stillwell has quite a message for readers. We can no longer be an innocent bystander, for there are no innocent bystanders. By doing nothing we are doing something. As an example people who refuse to vote for or against something have basically cast a vote. I see a deeper meaning in Stillwell's art. I am a Christian and tend to see things through that perspective. If you love the Lord and serve Him then you must share the Good News with your family, neighbor and the whole world. Few people would let a child starve yet they starve spiritually. Few people would turn their back on a neighbor that needs help yet if you do not share the Good News you have turned you back on their need. There is a spiritual battle surrounding us. We cannot set back and do nothing we must take a stand. "He who is not with me is against me…" Matthew 12:30a.

Stillwell incorporates over 300 scripture into his story. As a former marine he has seen war. He brings his experience and emotions to his work. Soldiers of the Cross is beautifully written. I highly recommend it to all.