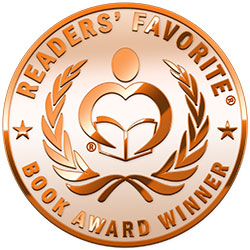 Reviewed by Trudi LoPreto for Readers' Favorite
Sadie is the main star of The Song of Sadie Sparrow by Kitty Foth-Regner, but she is not alone; she shares her days with Meg and Elise and the other residents. Jamie is a preacher who comes regularly to talk with the ladies and to offer them Bible classes and the chance to have a better relationship with God. Sadie quickly accepts God and truly believes that she will get to spend eternity with Him and see all of her loved ones again. Elise spends lots of time at The Hickories because her grandfather Papi is a resident and she has always been a believer, even though she has some questions that need answering. Meg does not believe and is unwilling to listen, learn or consider giving her life to Jesus or perhaps she does in the end (one can only hope so). The three ladies form a tight bond despite their ages and differences of opinion, and readers are blessed to share in their everyday life at the nursing home.

What a wonderful story is told in The Song of Sadie Sparrow. It was impossible not to love this dear sweet lady who is in the twilight of her life living at The Hickories, a high end nursing home. The Song of Sadie Sparrow can and should be read by believers and non-believers as it is a heartwarming, sweet story. I enjoyed the discussions on different verses of the Bible, but did not find it to be too preachy as is sometimes the case in this type of book. I cried when Sadie was taken home and felt as though I had lost a true friend. I cannot say enough good about The Song of Sadie Sparrow and I highly recommend it to all readers.