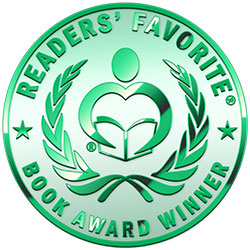 Reviewed by Anna del C. Dye for Readers' Favorite
I was very interested to read this book based on the name alone. I guess the "Don't judge the book by its cover" maxim is very true this time. First let me tell you that the name has nothing to do with fantasy at all, instead it deals with North American Indian lore, it describes an initiation into the sorcerer's tradition. It takes you into the world of mastering conscious dreaming.

The story takes you through the life of a wife and mother on her quest for soul searching, spiritual healing. When she makes the acquaintance of a man dressed in a North American turban her life changes dramatically. According to her mentor she is a dreamer and she needs to learn how to manage her dreams to understand the message they bring to her. Through the help of this older mentor she is able to master her dreaming and to learn and see that which is in her body and mind. In the space of two and half years he teaches her all he knows, so then she can do the same for others. She learns to be in tune with her body, mind and soul in a healthier, happy way.

Soon they are talking of her as a medium and all the things she can see and why she sees them. They also talk about sex and how he has many women with whom he divides his time and energy. She is able to move through the experience with relative ease and later is able to pass her gift on to others that may become whole themselves. Her mentor then lets her understand that his training is done and leaves her with a charge to pass it on.

A different idea of a sorcerer is studied in this book, and it ends a bit abruptly for my taste. It was well done if you like mediums and ghosts, or people who like to communicate with spirits.