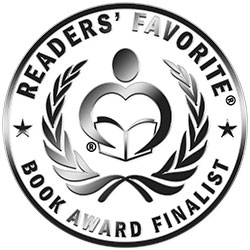 Reviewed by Ruffina Oserio for Readers' Favorite
The Sound Between the Notes: A Novel by Barbara Linn Probst is a great story that had me turning the pages nonstop, a tale of passion, identity, and art. It has been almost sixteen years since Susannah Lewis stopped pursuing a career as a pianist, choosing to devote her time to her first child. Now, she has one chance to reconnect with her passion, the only opportunity to be recognized as one of the musical talents to reckon with. In spite of the length of time she hasn't been able to play, she still trusts her instinct—muscle memory, they call it—and her emotions. It will be easy, or so she thinks. But right into the audition, she notices something bizarre: her fingers won't respond to her as they should. She learns that she has a hereditary disease that makes her fingers cramp and curl. As someone who was adopted, she wants to find out who she really is. Follow this compelling protagonist on a breathtaking, emotional journey as she wades through past memories while pursuing a path that redefines her.

The Sound Between the Notes is so beautiful, so lyrical, so musical that it was hard to put down. It is a story that will not only appeal to fans of music but to mothers and anyone looking for a good read. There is music in the writing and Barbara Linn Probst knows how to evoke strong emotions in readers and how to create sounds that they will enjoy. Susannah's relationship with her husband, Aaron, and her teenage son, James, is skillfully written. As I read the story, it felt like I could hear the protagonist, her questioning moments, her anxiety, and her confidence. I also enjoyed how the author writes about the experience of auditioning. This is a wonderful story from a skillful writer, one that appeals strongly to the heart. It features awesome characters, a twisty plot, and gorgeous writing.