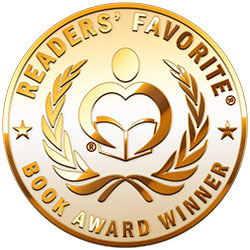 Reviewed by Bernadette Longu for Readers' Favorite
In The Spectacular Life of Benito Martin del Canto by David Towner, it is clear the author has studied the work of the Spanish writer Miguel de Cervantes Saavedra. He then wrote a story about a boy who becomes a man and has the most amazing adventures, both good and bad. The story starts in the year 1952 but in between the reader is transported to the year 2022 or thereabouts into the life of Peter Michaels and his daughter Taryn. Other characters include Principal Kelly, Spanish teacher Alice Loureiro, and Professor Daylet Dominguez, to name a few.

The book catches the reader's interest from the start and with wonderful words and scenes and the most unusual tales, the reader is taken from page to page, meeting the most extraordinary people who make up the life of Benito Martin del Canto. Each tale as it unfolds is more extraordinary and keeps the reader's attention to carry on to the next one. The author holds the reader riveted from the opening paragraph to the very last line of the book. The twists and turns in the story will make readers envious of the writer who has such a vivid imagination. Readers will long to have the same or similar adventures as the people they meet.

This book piqued my imagination which is why I wanted to read it. It gives hope to aspiring writers with its beautifully written tall tale of adventure. What a delight to read and how inspiring. This was a fun and interesting book and the author knew just when to end so that it leaves a very interesting message. Thank you for an intriguing read and for giving us an insight into the writings and mind of Miguel de Cervantes Saavedra. Anyone who reads widely will know of his most famous book Don Quixote which was translated into English and made into several movies. If I am not mistaken there is an opera as well.