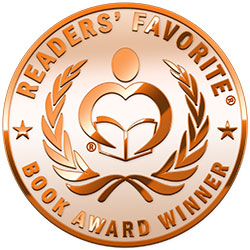 Reviewed by Natalie Soine for Readers' Favorite
The Starlight Club is the 14th installment in Joe Corso's incredible award-winning Starlight Club series. The story begins in Darien, Connecticut when Bobby tells his daughter Lynn of when he was part of Red Fortunato's crew and frequented The Starlight Club. Bobby and his crew lived in Queens in 1961 when the city was governed by the Mafia. Red, Ziggy, and Trenchie had grown up together and became part of the local mobster family, protected by Red's uncle Yip. Red's father Rocco had been killed some years before by gangsters Enzo Batto and Willie Largi. What follows is an intriguing story of how Red, a man of honesty and integrity, came to be the owner of The Starlight Club, a medieval castle and gambling den that once belonged to the infamous Don Castillo.

The Starlight Club is a thoroughly enjoyable novel. Author Joe Corso is a fantastic writer with a vivid imagination and superb writing style – succinct and smooth-flowing. The interesting array of characters is all well-defined including the mobsters, criminals, and ordinary citizens, making them easy to relate to. All the locations and events are described in detail with attention-grabbing elements and features, such as The Starlight Club and Castillo's castle. I especially enjoyed the way Joe Corso shows how the relationships between the various characters are developed and maintained over decades. The Starlight Club certainly is an entertaining story and a page-turner, highly recommended to all adults. I look forward to reading the next book in this series.