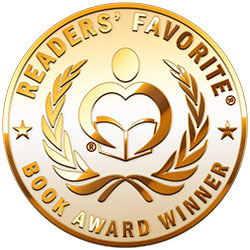 Reviewed by Tracy A. Fischer for Readers' Favorite
Whoa! Can you say epic read? Well, I can, and the title of that read is The Threat Below, Volume One of A Brathius History by author Jason Latshaw. Follow the story of 17–year-old Icelyn Brathius, part of a small group still alive, living at the top of a mountain above the clouds and away from the nameless threat down below that threatens their very survival. When the group realizes that their water supply is in danger, and the poison is coming from Down Below, they have no choice but to send an expedition there to face whatever danger they might find, the very danger that wiped out their ancestors, for their very survival. But when Icelyn finds that the stories she's always accepted as truth might have more to them than she thought, she realizes she might need to uncover more than just the source of the poisoned water, in order to truly make it possible for her and those she cares about to go on living.

I loved this book. Loved. It. Young adult or no, The Threat Below is simply a delightful read for anyone who has an interest in fantasy, action, adventure, dystopian stories or just a unique and inventive piece of fiction. I also appreciated the fact that this story could easily be enjoyed by both young men or women equally. Author Jason Latshaw has done a fantastic job in creating characters that the reader will easily connect with and care about, and his world creation abilities are second to none. I highly recommend The Threat Below, Volume One of A Brathius History. I will certainly be watching to see what Jason Latshaw offers his reader next, and will be first in line to pick it up!