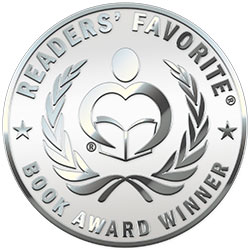 Reviewed by Geoff Habiger for Readers' Favorite
The Ultimate Guide For The Avid Indoorsman offers an exploration of the Great Indoors and how you not only can survive indoors but can thrive and reach the pinnacle of becoming an Avid Indoorsman. John Driver encourages you to first complete the "Indooreagram" to test your level of Indoorsmanship and get the most out of the book. Driver lays out the differences between the Indoorsman and the Outdoorsman and the dangers that each one faces, but the bulk of the guide offers important advice for the aspiring, or avid, Indoorsman, from how to dress and act like an avid Indoorsman, creating a healthy indoors routine, handling miscellaneous situations, and connecting with people.

This is a fun, tongue-in-cheek look at what it is like to be an Indoorsman. But as Driver stresses, being an Indoorsman doesn't mean you have abdicated all contact with the outdoors. "Contrary to popular belief, the great Indoorsmen of the world are not necessarily anti-Outdoorsmen. They may be hunters, fishermen, runners, golfers. In other words, they may have conquered the outdoors." Becoming an avid Indoorsman means you are able to handle the stresses and challenges we all face in our modern world. From dealing with the greatest dangers an Indoorsman will face (such as FOMA – or the Fear of Miscellaneous Assembly) to how to dress and act like an avid indoorsman, the Ultimate Guide stresses the best ways to live life to the fullest in the 21st century.

Part humorous take on our modern life and part useful guide to living (the advice and facts presented are very helpful), The Ultimate Guide For The Avid Indoorsman should be a must-read for anybody wanting to navigate our perilous modern world. John Driver makes learning how to handle the pitfalls of a modern, technological world fun and exciting so that you too can become an Avid Indoorsman.