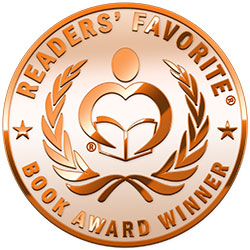 Reviewed by Liz Konkel for Readers' Favorite
The Unicorn Princess by Ektaa Bali is the first book in the Pacific Princesses series. Sonakshi is the first princess to be born as a unicorn. Her parents have kept her locked away to keep her safe, but the isolation has made her long for freedom. The witch Mankini kidnaps Sonakshi's friend Rowen, and only Sonakshi and Kiera can find him. The adventure takes them through the Australian Bushland and far across the water to Fiji to go up against Mankini. Along their journey, a secret is revealed that could change everything and puts the princess on a journey where she encounters various beings, including mermaids, emus, and kangaroos. But danger lies in wait as Sonakshi and Kiera prepare to save their friend.

The story centers around the secret that the king and queen have kept about their daughter. Sonakshi was born a unicorn, and though her parents have given her everything she could need, she's not free to truly embrace her unicorn side. Ektaa Bali explores Sonakshi's longing for freedom by searching for her identity and purpose as a unicorn. Her wish for freedom comes true unexpectedly when an evil witch kidnaps her friend, and it's up to her, along with her companion, to find him. The story weaves an epic adventure throughout the search for self-discovery and freedom of self. The adventure to save Rowen creates an opportunity for Sonakshi not only to get her freedom but allows her to explore the unicorn part of her and lets her become who she was born to be. The world she ventures into is full of amazing creatures, which provides new allies for Sonakshi and Kiera. The world Ektaa Bali brings to life is stunning with beautiful details. The Unicorn Princess is an enchanting story brought to life through lovely details, endearing characters, and an epic quest for identity.