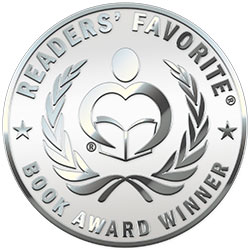 Reviewed by Asher Syed for Readers' Favorite
The Uninformed Voter by Robert Levine is a non-fiction political philosophy and public opinion book that delivers the author's critical assessment on the governing of the United States of America and the voters who put them there. The book is broken down into twelve distinct and interlaced chapters, covering the fragility of democracy in 'the Great Experiment' that is America, its foundational principles and evolution—which resembles a regression over actual progress, corruption in politics that include sexual scandals and harassment alongside financial incentive and lobbyists. This transcends into the ways corruption impacts foreign governments, polarizing both historical and modern partisanship, red tape, bureaucracy, and inefficiency, among many other things.

The Uninformed Voter is an ambitious undertaking that Robert Levine tackles with intensive factual analysis and just enough panache to keep the whole book fascinating. This is not a light read, nor is it meant to be. It reads like an in-depth dissertation modified for public consumption and leaves little doubt that much of what Levine argues has merit. If any reader questions this, the fifty-plus pages of source material and references in the back matter should clear it up immediately. My interest in Levine's direction comes from being a dual UK and US citizen myself and watching one country implode with Brexit, and the other brought to its knees by a self-serving costermonger. Both were the result of short-sighted voters on pitchfork crusades, electing people who work against the best interests of all. I had to restrain a chuckle when the inability of most US citizens to pass the US citizenship test was mentioned in a blip, on account of having had to take it myself and my co-workers having a deer-in-the-headlights look when I quizzed them on it. Levine has a lot to say, and while not everyone will make their way into the fold, he's worth a listen and a read.