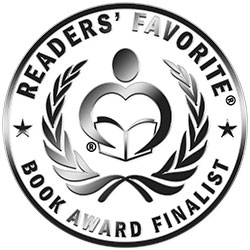 Reviewed by K.C. Finn for Readers' Favorite
The Vacant Seat is a work of fiction in the romantic suspense, espionage, and mystery subgenres. It is best suited to the general adult reading audience and was penned by author C.J. Toca. In this highly engaging work filled with conspiracy, long-buried secrets, historical mysteries, and contemporary puzzles, we follow protagonist Stefania DiMaggio, a Brazilian journalist seeking a career-shifting scoop. Her first assignment seems dull and harmless and is made all the more annoying by the tag-along hobbyist duke, Thomas Houghton. But as the pair begin to unpick what seems like a simple story, the body counts in their wake rise, and a huge conspiracy begins to glimmer beneath the surface they're digging into.

Author C.J. Toca has developed a sensational work of mystery, suspense, and intrigue in this multi-layered novel. I was most impressed by the way the chapter structure and storytelling were crafted to take us to different destinations with the wider ensemble cast and shift the different perspectives so that we get a fully formed story where we can piece a lot of clues together for ourselves. Stefania and Thomas make an interesting central pairing for the tale as neither of them is totally clean-cut in their own secrets, intentions, and goals, and their burgeoning romance is laced with just as much tension as the wider plot. Toca ensures that there's plenty of emotional narrative skill to keep us deeply invested in these relatable leads, but the bigger-picture plot is never lost, and new twists and challenges pop up all the time to keep things exciting. Overall, I would certainly recommend The Vacant Seat to fans of accomplished, suspenseful dramas everywhere.