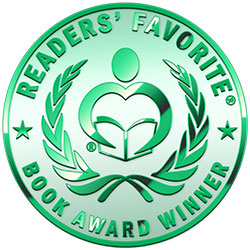 Reviewed by Asher Syed for Readers' Favorite
The Water Has Come by Keldra S Pinder is a non-fiction memoir that follows the devastating path of Hurricane Dorian with a first-hand account of its destruction. Situated on Grand Bahama Island in a zone without a mandatory evacuation, Pinder, her aunt and cousin, and her immediate family make the decision to remain at home in the immediate approach of Dorian in September of 2019. Pinder is no stranger to hurricanes and over the years found that news reports broadcasting danger tended to be as murky as the flooding water. As the category five Dorian changes path with an instantly catastrophic landfall, the now terrified family shelters in place. Other families are also trapped in homes and spaces, clinging to life as a deluge overpowers their sanctuaries and mounting casualties are not just the stories of strangers—these are friends, family, and acquaintances now forever connected by a disaster of biblical proportions.

I cried reading The Water Has Come. I cried so much that my wife brought me a roll of toilet paper and recommended I take a break from Keldra S Pinder's deeply cutting book. The truth is, I couldn't and I'm glad I didn't because the hope that rises to the surface as survivors are pulled from the water is as powerful as the hurricane itself. Starved, bruised, shocked, sleep-deprived, and still searching for the dead and living, Pinder describes a reconnection to faith and a cleansing of sorts. The writing is exceptional and I loved how the narrative wove back and forth between timelines where Pinder sheds light on her life. Hurricane Dorian itself has the feel of an additional character, a determined adversary going after every living thing in its passage. "And he brought the ocean inland with him, killing every plant in the ground. But Dorian came to kill more than just the trees. He wanted us too." Very, very highly recommended.