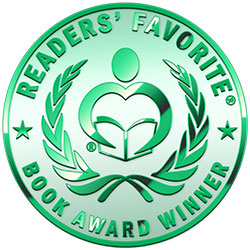 Reviewed by Essien Asian for Readers' Favorite
In the kingdom of Wisland, everyone waits in anticipation of the next word that will come forth from the lips of the Word Dancer. This mysterious shaman comes to the kingdom from time to time and dances his way into the king's court, finishing his strange dancing exhibition with the utterance of a single prophetic word. On this occasion, the word is an ominous warning of a rapidly approaching evil but the king and his subjects pay no heed to the Word Dancer. Salvation for the kingdom lies in the hands of a young orphan whose family once held a position of importance in King Goodliwink's court. Wynnfrith must find the courage to save her king and her home in Maxine Rose Schur's The Word Dancer.

Maxine Rose Schur's The Word Dancer offers poetry expertly integrated into a riveting children's story so fluidly that it dictates the pace of the story. The storyline is straightforward, the characters are simplistic in their initial appearances, and their motivations are visible and impressively easy to interpret. What stands out the most for me with this interesting mix of poetry and prose is the lyrical descriptions used for almost everything of interest. The result is a visually attractive story that is intent on holding a child's attention throughout. The Word Dancer exudes the promise of a delightful reading experience waiting to happen.