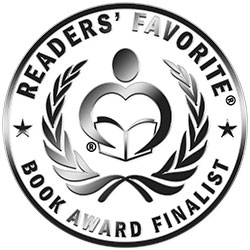 Reviewed by Ray Simmons for Readers' Favorite
I liked The Zeta Grey War: New Recruits by DF Capps. It has a lot of the elements necessary in a good, action based science-fiction, military style novel. The science is good. The aliens are believable. They are not monsters but intelligent beings who happen to have an agenda that puts them in direct conflict with humanity. There is also the fact that there are two different types of aliens involved in the conflict. One group is out to dominate and use us, and another is willing to secretly help us and, believe me, we need their help. The cards are stacked against us. Rosaq and the Zeta Grey Earth Acquisition Force have all the advantages in this war. They are more technologically advanced. After all, they crossed the stars to come to us. They are experienced. They have done this type of thing before, and on top of that they are telepathic and know much more about the mind than we do. A huge advantage in and of itself. It's going to be a long, hard war.

The Zeta Grey War reminds me of that hit television show from a few years back, V. I think the V stood for visitors. This book is much better than the show. It might just be the medium. I prefer books to movies or TV most of the time. But I also think it may be the writing of DF Capps. He tells the story well and he has plotted out the sequence of events like a master. The characters are great. I loved the Zadanski family. They represent all that is good about humanity and they make the story much more personal and real than your average alien invasion story. The writing is good. The plot is logical and the tension is real. This is going to be a great series.