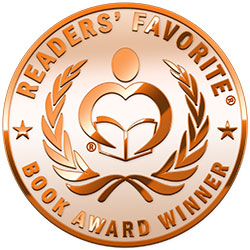 Reviewed by Rebecca S Winner for Readers' Favorite
Then Comes Evening by Dave Witmer is a saga that stretches from Pennsylvania to Florida and from about 1960 to the present day. James is a widower whose wife had been the love of his life. Estella, on the other hand, is a widow whose marriage to an overpowering husband had been one of convenience. Estella is left penniless, so she looks for a well-to-do spouse. James needs a helper at his estate, so he agrees to a marriage of convenience with Estella. Estella is strong-willed and runs everything, including the farmhand, Graham, and the housekeeper/maid, Ellie. Then James dies leaving Estella in charge of the estate, which should have belonged to his sons...

In Then Comes Evening by Dave Witmer, I enjoyed getting to know the servants, Graham and Ellie, whose innocent concern for each other was touching. I liked visualizing the estate, the veranda, and even the inside of the house. I loved when Graham and Ellie were allowed to be in the garden together, their playfulness a relief from their interactions with the austere Estella. I liked the farm references which reminded me of my childhood on a farm, racing the weather to get the hay mowed, raked, baled and in the barn before the rain. Even though you are not supposed to like Estella, you understand why she is the way she is. While there were a few bad words, there were no intimate scenes. Even though the book falls into the Christian genre, I think anyone could enjoy this book.