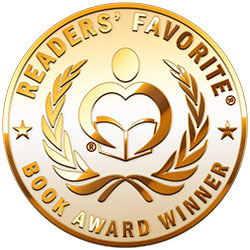 Reviewed by Alyssa Elmore for Readers' Favorite
Are you tired of moving from one healing modality to the next? Are you ready to truly make The Law of Attraction work for you now? Things Are Going Great In My Absence: How to Let Go and Let The Divine Do the Heavy Lifting (10th Anniversary Edition 2016) by Lola Jones is a spiritually based book that breaks down LOA, showing the student how to bypass energetic healings by helping them connect directly with divine energy, making all other spiritual healing modalities unnecessary and obsolete. Many people have heard of the Law of Attraction, The Secret, and Abraham Hicks, but few actually know how to bring all of the knowledge together to create the lives of their dreams. By learning how to accept all of our emotions, and feel them authentically, we can then release them, instantly raising our vibrations to a higher frequency, thereby resolving lifelong issues. Many LOA modalities don't work because the student is not taught how to first release old, worn-out, outdated stories and perceptions before trying to raise their vibrational frequency. Discover how to stay in "the vortex", stop endless mind chatter, and begin to live life on your terms. Are you ready to embrace your bliss?

Things Are Going Great In My Absence by Lola Jones is a exquisitely illustrated spiritual self-help book. I admit that I was a little put off by the author's claims that this book may be the only spiritual book one would need. However, after reading it, I agree with the author. It deliciously blends humor, spirituality, and emotional maturity into bite-sized increments, making it easy for beginner to novice students to follow along. If you are done trying to heal multiple lives, deep emotional wounds, addictions, bad habits, and trying to manifest your desires, then don't lose hope. This book explains what works, what doesn't, and how to bring it all together to give you the best desired outcome possible. I recommend this book to healers, coaches, and anyone seeking to change their lives forever.