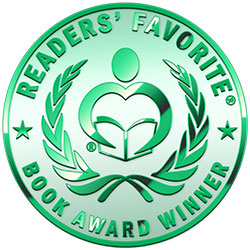 Reviewed by Carla Trueheart for Readers' Favorite
Thomas Jefferson - From Boy to Man by Jayne DAlessandro Cox follows the life and times of Thomas Jefferson. If you're looking to learn more about Thomas Jefferson as a person and not just his accomplishments in writing and politics, this is the book for you. A unique take on the life of the man, this book follows him from before his birth until his death, with highlights on his family life, the women that he courted and loved, his education, and Monticello. There are pictures included in the book, introspection in the form of journals and personal, private letters penned by Thomas Jefferson, and tales of Shadwell, where he was born. If that's not enough, the reader will also learn what games Thomas Jefferson played as a child, what he looked like through physical descriptions, and how he enjoyed gardening and focused on his health. A timeline is included at the end of the book, as well as recipes that might interest the reader.

What struck me most about Thomas Jefferson - From Boy to Man was the beautiful writing. Author Jayne DAlessandro Cox has a clear passion for the topic and has obviously done unbelievable research on Thomas Jefferson, his family, and the land and structures he frequented. The introduction focuses on Virginia and events, and then dives into the story of Peter Jefferson and his land. It was intriguing to learn of these beginnings. This is a full life story of Thomas Jefferson, from start to finish, and it should please the history buff. I recommend the book to anyone interested in learning more about the life of Thomas Jefferson.