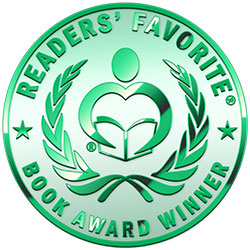 Reviewed by Liz Konkel for Readers' Favorite
Thomas Wildus and the Wizard of Sumeria by J.M. Bergen is the second book in The Elandrian Chronicles. Thomas and his closest friends are back for another adventure as they become entangled in the search for a powerful object and face off against a surprising new threat. Thomas won the fight against Arius Strong and managed to save mankind. Still, Thomas and his friends quickly discover that was only the start of the battles they'd face. Their next adventure kicks off after Thomas receives a mysterious message which sets them after a powerful talisman before Arius and his cohort of wizards and witches can reach it first. A betrayal soon surfaces that will shake Thomas to his core, and he'll need to rally with his friends to prevent another brewing threat that could have severe consequences. Thomas and his friends have their first battle behind them, but Arius Strong is still a threat that steadily grows as he puts his next plan into action. The three friends have realized what they're capable of and are training under their mentor Scott Alpheus, helping them reach the true extent of their abilities. They've saved the world but still have a lot to learn, and these lessons are woven throughout as Scott's guidance is key to helping them handle their next challenge.

Thomas and his friends have maintained their fun-loving and carefree attitude despite their responsibilities and training, which gives the story a lighter tone that drives the adventure. The three maintain their carefree spirits, which captures the wonder these three kids have and how they use this to become heroes. Saving the world doesn't keep them from enjoying their lives or having fun racing each other and going on group dates. Their friendship is at the base of the story, as their real strength lies in their bond with each other. Part of the charm that author J.M. Bergen works into Thomas Wildus's story is the friendship between the three central characters, and the other part is the thrilling elements of magic and action with epic battles, quests, and hellhounds. They're just three ordinary kids with abilities that make them extraordinary and drive them to make a difference in the world. It quickly becomes evident that the threat isn't over as Arius sets in motion his latest plan. A mysterious new threat soon comes to light that challenges everything they know. These action-packed moments make Thomas Wildus and the Wizard of Sumeria an urban fantasy that all ages will be addicted to with humor, suspense, and twists as Thomas continues his quest to discover his destiny.