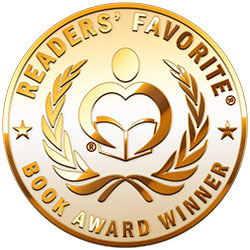 Reviewed by Caitlin Lyle Farley for Readers' Favorite
Walls separate Manhattan from the rest of the world and strict religious laws govern its inhabitants, the women in particular, in Time Zero by Carolyn Cohagan. Mina is fifteen years old and it's the day of her offering, a ceremony to arrange her marriage. If that wasn't bad enough, her beloved grandmother is in hospital after a fall. This presents an urgent situation, for Nana has secretly been teaching Mina to read. To protect them both from the Teachers, Mina must retrieve the Primer. She does this, but finds herself in a dangerous situation when she attempts to prevent a public stoning. A boy called Juda rescues her, and their fledgling romance ends before it can begin when Mina becomes engaged to Juda's boss, Damon Asher. Mina soon discovers that the rich and powerful Ashers aren't as pious as they appear, and a sequence of disastrous events leads her to realise that salvation may lie with the leaf Nana left in the Primer.

Mina is an inspiring heroine. She's bold and gutsy within the restraints placed on her by society, and positively daring when it comes to her early interactions with Juda. Fascinating dynamics govern the relationships Mina has with her family, as well as her interactions with her future mother-in-law. My one complaint is that I don't understand how such an extreme, patriarchal religion could hail a woman as a prophet. That said, I feel it could've worked if the author had developed the idea more. However, Time Zero surpassed my expectations. Carolyn Cohagan intertwines an important narrative about misogyny with a web of intrigue that culminates in jaw-dropping plot twists.