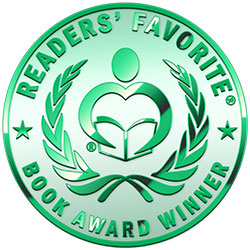 Reviewed by C.J. Anaya for Readers' Favorite
To Tame The Wind is a delightful historical romance set against the backdrop of a warring France and England, while the American Revolution comes to its eventual conclusion. Author Regan Walker develops an intriguing love story amidst rough seamen, handsome privateers, and dangerous pirates. Our journey begins with a kidnapping when privateer Simon Powell takes the beautiful Claire Donet as his captive, holding her ransom on his ship in exchange for his crew and schooner which was stolen by none other than Claire's father, Jean Donet, a French pirate.

Walker did a beautiful job in the opening of this book, pulling the reader in with a little intrigue as Claire sneaks out of a convent to see a masquerade. This choice leads to unhappy consequences which become the heart of her own internal conflicts. Powell's personal struggles involve a scandal surrounding his parentage and the need to feel loved and accepted, despite his unorthodox entry into society. Both strong-willed and stubborn individuals, Claire and Simon tend to butt heads in the most delicious ways imaginable. This captive scenario is so clever because it puts them at odds with one another, but their chemistry and underlying tension can't be denied. It's that tension that keeps you turning page after page to see what will develop next between Simon and Claire.

Wonderful historical facts are sprinkled in, giving the plot depth and texture without bogging down the story. The descriptions of the countryside are simple, effectively pulling you into the beauty that Walker must have seen for herself. I thought To Tame The Wind was beautifully written, a real swashbuckling adventure that will leave you feeling anxious to delve into more of Walker's heartwarming romances.