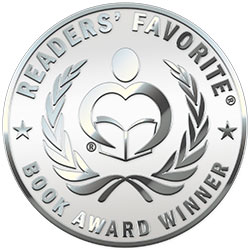 Reviewed by Mamta Madhavan for Readers' Favorite
Topaz and the Green Fairies by Pat Frayne is a whimsical story that takes readers into the world of fairies, magic, and adventure. A storm is threatening to destroy Cottersdamp Island and the green fairies living there, and it is Bozel the green fairy's job now to save his species. As the book progresses, readers get to see Bozel's journey to save the green fairies before the island is completely consumed by the Slewnecky River. He wants to go to a place where they will be welcome and where there were no great rivers like the Slewnecky River. Sezel, the old fisherman, suggests the Land of Knownotten, but he knows that now they have a new ruler. Will Bozel and his friends be able to save the green fairies before Cottersdamp Island is completely ravaged by the waters of the Slewnecky River?

The book is filled with adventure, fantasy, and whimsical characters that will captivate young readers and keep them glued to the story, eager to learn where Bozel goes and the interesting characters he meets on his way. The author's narration is detailed and vivid, bringing the scenes and characters alive for readers. The black and white sketches in the book add to the charm of the story and, apart from the sense of adventure, the story also captures the friendship between the characters effectively. The story also introduces readers to some interesting characters and animals like Topaz, the cat with magical powers. The underlying message of helping each other, facing dangers and overcoming them has been woven deftly into the plot. The author's depth of imagination is evident in the characters she has created, and the adventure and fantasy make it entertaining and enthralling for young readers. For all those who love magic, whimsy, adventure, and fantasy, this book is a must-read!