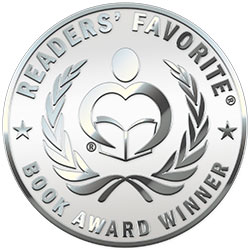 Reviewed by Deborah Lloyd for Readers' Favorite
Janie Jensen, who has learned to navigate the congested streets of New York despite being blind, is a strongly independent woman. Although she is a competent editor and is being considered for a promotion, her greatest desire is to write a romance novel. Boyd Hudson, a consultant at Janie's workplace, finds Janie after a fall in the subway station. Boyd also works as a firefighter, while his life goal is to become a doctor. He also has unresolved issues surrounding a tragic event in his childhood. On the subway platform, a sizzling romance begins in Touched By Love: The Remingtons, Book Six, Love in Bloom Series by Melissa Foster. Janie's best friend and next-door neighbor, Kiki, has been her closest companion since elementary school. Boyd's family and friends are added to the cast of supporters for Janie and Boyd's growing relationship. Janie and Boyd's potentially conflicting goals add interesting complications to a future together.

Author Melissa Foster has incorporated many substantial components in her novel, Touched By Love. She has competently illustrated how people with visual limitations can succeed in work and city environments. A reader will learn how specific accommodations and a supportive attitude of treating them like sighted people are vitally important. Likewise, the character of Boyd demonstrates how traumatic childhood events can affect a person when these memories are not processed in healthy ways. Ms. Foster writes in a clear, succinct style. This novel is an enjoyable, relaxing read, with a good amount of sizzle!