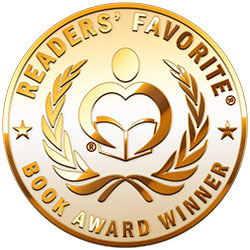 Reviewed by Teresa Syms for Readers' Favorite
A truly incredible historical novel set in the beauty of Ireland's dark and tumultuous past. In Tread Softly on My Dreams, Gretta Curran Browne successfully captures the raw emotion and powerful will of Robert Emmet, Anne Devlin and Sarah Curran as they fight for a free Ireland, justice and love. Robert Emmet is a quiet, intelligent young man who is a suspected traitor to the crown. He flees to France and begins setting his plans in motion. Five years later, Robert returns to his beloved homeland, and in Butterfield Lane his rebellion unfolds. Anne Devlin becomes his maid, confidant and trusted messenger. During this time, Robert falls in love with Sarah Curran, who is battling her own demons created by her parents. However, Robert stays true to the cause for a free Ireland while faced with deception, the Castle, and his dwindling wealth.

From the very beginning of Tread Softly on My Dreams by Gretta Curran Browne, I was captivated by the rugged beauty of Ireland's mountains and its soft lush valleys. The author's detailed description of each setting enhanced the vision for the story, while each new character increased the intrigue. Every path created provided clarity of the situation, both personal and political, and showed great determined strength of the human spirit to stand firm in the beliefs of a free Ireland, even at the expense of their own lives. I found myself cheering on the hero and heroines of the story, applauding their successes as well as shedding tears at the injustices, brutality, and suffering of the people who simply wanted their freedom. The reader's heart will swell with the love Robert has for Sarah, and the dedication and unspoken love Anne has for Robert. A fantastic read from beginning to end.