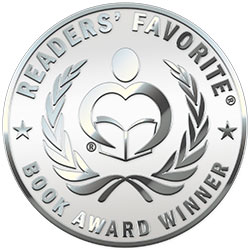 Reviewed by Jack Magnus for Readers' Favorite
Treadwater: Part Two is a high-tech science fiction graphic novel written by Morgan Rosenblum and Nat Prinzi, and illustrated by Mingchen Shen. The Treadwater team had fulfilled their part of the arrangement made with Wolfgang Kulikov, the brother-in-law (and second in command) of fascist General Kirklau of fascist General Heinz Kulikov. He had offered to give Treadwater information about Kirklau's second stolen nuclear warhead if they snatched his nephew from Kulikov's compound. After Kostya was delivered to their headquarters, Wolfgang admitted that there really wasn't a second warhead. The team was finally persuaded to believe him but only after they extensively tortured him. Kostya was furious at his abduction, believing firmly in his father's program. Meanwhile, there were terrorists afoot who were planning a worldwide attack with a deadly pathogen and General Heinz Kulikov has developed a trio of virtually unstoppable mechanized war machines. Can the team get past their internal strife and rivalries, and work together to stop these threats?

Morgan Rosenblum and Nat Prinzi's high-tech science fiction graphic novel, Treadwater: Part Two, is a fast-paced and exciting thriller. While it is the second book in the series, the authors not only give a concise and informative summation of the first book, they also include a link for a free copy of that first volume. I had a marvelous time reading this graphic novel. It gave me the same feelings of exhilaration I felt when I was a kid reading my first superhero comic books. Mingchen Shen's illustrations are masterful; you can see and feel the icy wastes of the opening panels, which cleverly morph into the team's efforts to confirm the veracity of Wolfgang Kulikov's statement. I particularly enjoyed the historical side stories that add depth and intensity to the main plot as well as the development of the characters of Wolfgang and the Treadwater team. Treadwater: Part Two is impossible to put down, and you definitely won't want to rush through this amazing graphic novel. Take your time and enjoy the story and artwork -- it's all top-notch. Treadwater: Part Two is most highly recommended.