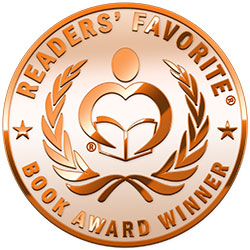 Reviewed by Ray Simmons for Readers' Favorite
I must admit that these days my mind is very preoccupied with China. I live here and I teach here and I think it is good for everyone when America and China get along. We need to understand each other. America is the largest economy in the world. China is number two and predicted to take our spot at number one in a few years. There is a lot of potential for conflict in this. Tsunami Storm by DF Capps gives us one scenario how this might be played out and it is a tense one. Deception, arrogance, treachery, and deceit balance one side of the scale while courage, faith, honor, and determination sit on the other side. I like Tsunami Storm. I am always looking for a novel like this that shows the best and the worst in ourselves and our systems.

The plot of Tsunami Storm is awesome and I could see it happening easily in this new reality created since the last American presidential election. But as good as the plot is, I like the characters even more. Willa McBride is the kind of mayor we wish our small towns had. The kind of politician we hope is elected in most elections across America, but, sadly, probably is not. DF Capps can write. The story and the action are great. The writing is good, and the surprises keep coming. This is one you don't want to miss and I predict you will see more and more stories like this as China continues its rise to the top.