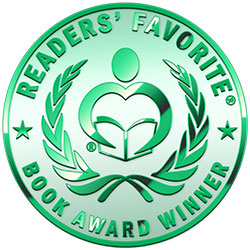 Reviewed by Rolanda Lyles for Readers' Favorite
Stephan F. Rogers's Twin Torn is an action-packed young adult fantasy story about Kayala, a prized human pet to the queen Chanovalle, who escapes captivity only to be replaced by her twin, Inalia. The twins were unaware of each other's existence and are complete opposites. Kayala is a fighter and is tough both mentally and physically. Her sister, Inalia, is very sensitive and isn't as tough as Kayala. The Queen sends her most trusted guard on a mission and instructs her to take her pet, Kayala, with her. While on their trip, Kayala escapes. Kayala meets Ash, a vampire-like person that doesn't know who he is, and they develop trust. Ash, in an effort to discover who he is, finds Twister and his master, Jinx, but their meeting only brings more questions. Kayala discovers that her sister has been found by the Queen's guards and they have taken her into captivity. Kayala begs for the help of Ash and his new group of friends with exceptional gifts to aid in her sister's rescue. The Queen has special plans for her special pet. Will the team be able to arrive in time to save Inalia before the Queen executes her plans?

Stephan F. Rogers's Twin Torn is masterfully written so that the reader can have a vantage point from all the characters' points of view. Twin Torn is written almost like watching a movie and the focus of the scenes gives more details about the different characters. Initially, it took me a while to get used to jumping between the different characters' viewpoints, but after completing the story, I did find that Stephan's execution was perfect for the story; the twins' unfortunate switch, Ash's discovery of who he was before his memory loss, Jinx's path to becoming the being that she was, and queen Chanovalle, and her hunger for revenge and power. Twin Torn is full of action, adventure, magic, fantastic creatures, and enough twists and turns to keep you excited and hungry for more. The way the story ends leads me to believe (or hope) that there will be a sequel, and I anxiously await what exciting adventures Ash, the twins, and his friends will journey on next.