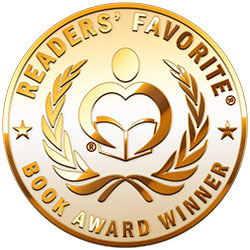 Reviewed by Jennifer Ibiam for Readers' Favorite
Two Hearts' Christmas Rescue: Two Hearts Wounded Warrior Romance Book 17 by Tamara Ferguson follows the story of Jake Ryder and Kinley Mathis from Quantico, Virginia, to Crystal Rock, Wisconsin. An erring former military official named Brian Darnell escaped from custody and Jake from the US AFOSI was assigned to hunt him down. He also had a vendetta against Brian, so the mission was personal. Jake's destination was Crystal Rock, where he met Kinley, a veterinarian who worked at the animal shelter for wounded veterans. Sparks flew between the duo at first sight, but Jake had a secret that could make or mar their relationship. The couple also faced potential danger from the criminal and his network, even in a home filled with rescued pets. Will their pets rise to the occasion? Is there hope for Jake and Kinley? Enjoy the drama!

Two Hearts' Christmas Rescue by Tamara Ferguson continues the Wounded Warrior Romance series. This novel was beautiful, laced with humor, romance, action, suspense, and love. I loved the unique plot and development of this book. The storyline was so captivating that I couldn't put it down. Can Kinley adopt me, please? She was a heroine blessed with a big heart. Becca would never forget her. I also fell in love with Buster, as he was such an angel, brilliant, honorable, and who didn't forget his family. This book also showcases the breakthrough in animal-assisted therapy, especially involving canine companions for people with disabilities. Tamara is a talented storyteller and a happy, hopeless romantic that poured her heart into this beautiful book. Thank you and please write more.