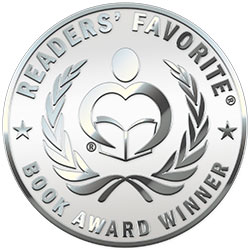 Reviewed by Vernita Naylor for Readers' Favorite
To live in this environment today, you must pray because every day there is so much tragedy and abuse infiltrating our world, regardless if you are an elderly person, woman, or child. Two Years of Wonder: A Memoir by Ted Neill will take you on an emotional roller coaster ride of what led the author to one day decide that life wasn't worth living anymore by slitting his wrists. As the reader, you will see through the eyes of children - from Oliver, Ivy, Harmony, Mariam, Tabitha, Sofia, and Nea, amongst others - as Ted tells their story and of what he saw during his time working in Kenya for CARE and World Vision International. You will read stories of the despair, survival, sickness and living in a community ravaged by HIV/AIDS. Ted donates his proceeds to all of the Kenyan children featured in the book, as well as organizations that support these causes in Kenya.

This book was really a page-turner yet it was disheartening to see and feel the despair that these children and their families experienced in their daily lives. No one should have to live like this. I can see how mentally overwhelming this was for Ted, an experience that caused his mental psyche to be tested and eventually crack under the pressure and despair that he felt in witnessing the lives of these children and the smell of death on a daily basis. Ted has provided information on some organizations that can use your help as well. As an added bonus he provides a Where Are They Now update in the lives of the featured children that you will enjoy reading about. It's unfortunate that Ted had to consider suicide to ease his pain but at least the story of Kenya, a community of HIV/AIDS and a glimmer of hope is being told and shared.