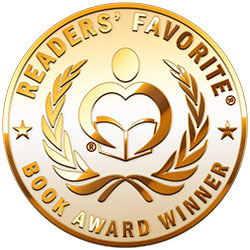 Reviewed by Emily-Jane Hills Orford for Readers' Favorite
Life hasn't changed that much. Politics remains partisan and often volatile. But what of life? Ronald Gruner explores this theme in We The Presidents: How American Presidents Shaped the Last Century. We still have a world full of differing opinions on everything from climate change to soaring inflation, issues on equity and inclusion, wars and natural disasters, and the list goes on. Yet, when the politicians make their platform statements, it's all empty promises with only the rhetoric of the party they represent shining through. Presidential biographies focus on these partisan issues: what the president accomplished and how he stood up for the beliefs of their respective political parties. If one were to look at the non-partisan side of presidential biographies, what would the story be like? Perhaps what we'd see, first-hand, is a repeat of the same issues, the same problems, everything that defines what America is now and what it was then. "It's the intertwined threads of history, rippling upward to today, that have woven the intricate tableau that is America." What truly makes each of these presidents, the way history defines them, is the people who supported them, voted them in, rallied for or against them – in other words, the real Americans who stood the test of time.

Ronald Gruner's book, We The Presidents, is a fascinating study of modern American history and the politics that defined it. From Warren G. Harding to Donald Trump, the author has delved into the man behind the scenes, the man who represented the presidential office, and the often volatile issues that played out. The study follows the presidents sequentially, with each chapter beginning with a profound quote from the president being portrayed. From Harding's, "America's present need is not heroics, but healing; not nostrums, but normalcy; not revolution, but restoration," to Trump's proclamation, "Together, we will make America strong again," the underlying theme is the resilience of the people and all for the good of the people. This is an engrossing look at both modern American history and American political history.