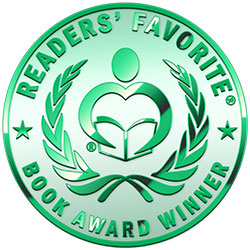 Reviewed by Ruffina Oserio for Readers' Favorite
What Matters: Lessons Learned from Life by Phil Rainwater is a motivational book that helps readers to focus on the essential, on what really matters. The book is composed of short, insightful thoughts, axioms, and messages that are designed to help readers improve the quality of their life, increase their levels of fulfillment, and connect more intimately with their purpose. Each thought is accomplished by an illustration from a child's artwork, each one illuminating and deeply inspiring.

In this book the author shares lessons of enlightenment, lessons learned through life, and these cover a variety of topics, including personal development, parenting, making a difference, and a lot more. For instance, about creating a quality life, the author says: "Awareness of dying . . . greatly increases the awareness of living." When it comes to parenting, the author shares the conviction that when we give time to children, then time for other things just fits in. He has also learned that to make a difference one has to be different.

There are many other thoughts and insights that readers get in this slim, yet refreshing book. The thoughts are conveyed in a style that is evocative and simple. In What Matters: Lessons Learned from Life, you will find the wisdom to bring meaning and quality to every day of your life. It would be best for readers to take one thought from this book and to ponder on it for a day. There is a message for everyone in this inspiring work, no matter what their social status or interests in life.