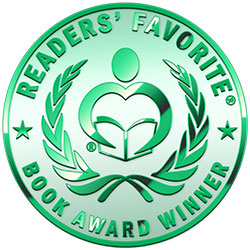 Reviewed by Anne-Marie Reynolds for Readers' Favorite
Whispers of the Sidhe: A Gripping Supernatural Thriller by C. L. Robert-Huth is book 3 of the Zoe Delante Thrillers series. Zoe Delante, a police clairvoyant, is picking up the pieces of her life after the last case. When the phone rings, the last thing she expects to hear is her naga friend, Seth, pleading for help; he's been arrested for murdering Zoe's father. Only her father died nearly 30 years ago. Heading to Arizona, Zoe is dragged into a world of intrigue and politics, where nothing is as it seems and where she's about to find out that her father's death may not have been what it seemed either. Zoe needs to work out who her friends are, who she can trust, as she heads out of her comfort zone and into one of the biggest mysteries of her life.

Whispers of the Sidhe by C. L. Robert-Huth is an entertaining read. It is the third in a series and unless you have read the previous two you may just get a little lost in this – definitely NOT a standalone book. I haven't read them but I managed to keep up with the story and, with a little background info dropped in by the author, I worked out who was who or what, as the case may be. In terms of the story, it had a smooth, flowing plot with plenty of action and some cool characters. Even without the previous books, you soon get to know who these characters are. Be prepared though; this is a complex and fast-moving story, with lots of different characters in and out all the time. That did kind of make it hard to keep up with and if you take your eye off the ball for one second, I suspect you might just lose the plot. Other than that, it's a great story if you like supernatural tales with plenty of fantastical creatures.