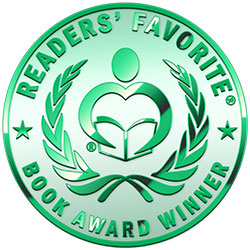 Reviewed by K.C. Finn for Readers' Favorite
Who's Watching Maddie? is a work of fiction in the women's fiction, interpersonal drama, crime, and suspense sub-genres, and was penned by author Veronica Mixon. Centered on the theme of child abduction, this thrilling and heart-wrenching read takes us through the events of a daughter's kidnapping and a husband's disappearance, in which a variety of interesting points of view protagonists reveal the plot piece by piece. We meet Deirdre Stephens, the wife and mother, suddenly thrown into the world of black markets and cartels to save her family, and State Department Agent Julia Shaw, willing to risk almost anything to navigate the case and bring the kidnapped daughter home.

Author Veronica Mixon writes with compelling force to deliver an unstoppable page-turner that will keep readers guessing right to its fascinating conclusions. One of the things I really loved about Mixon's approach is the attention to different levels of genre and atmosphere, which keeps the crime threads rolling out for suspense, but also beautifully paces the heartfelt emotions and strong female protagonists from the women's fiction angle. This makes the book feel uniquely penned and realistically drawn as a story, and it is this realism which makes it all the more frightening and exciting in the places where it reaches true darkness and anguish. I found myself most drawn to Julia in terms of personality, but all the POV characters are so well developed that everyone will have their favorite. Overall, I would highly recommend Who's Watching Maddie? as an accomplished work of realistic and emotive crime fiction.