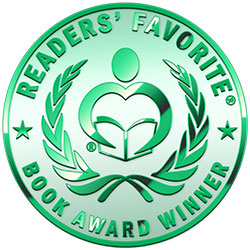 Reviewed by Anne Boling for Readers' Favorite
Sir Walter Scott was just a child sitting at the knee of his grandmother listening intently as his she and his Aunt Jenny told the tale of Robert Bruce's efforts to win Scotland's freedom from England in 1314. Years later Scott would retell the story of King Robert in his poem "Lord of the Isles."

Robert's grandfather was angered and declared his namesake Robert Bruce was unfit to rule Scotland. However, Bruce was a determined man. He was a knight with royal blood lines both Celtic and Norman. Bruce paid a high price, as did many Scotts, his family was held captive by the English, his wife imprisoned.

The English underestimated their opponent. The Scotts were outnumbered 10-1, like the old saying goes, "It's not the size of the dog in the fight but the fight in the dog." Bruce was a brilliant strategist.

It is obvious that Bo Macreery spent much time researching his topic. The reference to spiders is fascinating. I will never look at a spider the same way. The determination one a spider to spin his web gave Bruce the renewed encouragement he needed to fight for Scotland's independence. Macreery bring history to life on the pages of his book Why We Don't Kill Spiders. I felt as though I was on the battlefield witnessing the battle. Macreery is a brilliant author; he has captured the essence of the Scottish people.