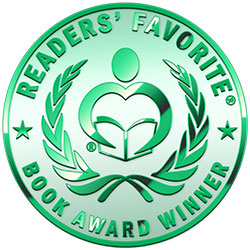 Reviewed by Liz Konkel for Readers' Favorite
Wild Open Faces by Jennifer G. Edelson is the second book in the Wild and Ruin trilogy. Since Ruby moved to La Luna, her life has undergone several changes from discovering that the mysterious Leo was actually the alluring Ezra, uncovering a gateway to the Otherworld, and learning that her origins aren't as simple as she thought. Now, she's settled into her new life with a deepening relationship with Ezra, anticipating graduation just around the corner, and an exciting internship at a nearby archaeological dig. But nothing is ever simple. Her friend Angel's father returns to unveil a shocking truth which comes with family drama that finds Ruby caught in the middle. As she digs deeper into her archaeological role, the discovery of mysterious artifacts unearthed at the dig come with a connection to an ancient Aztec city, but her role threatens to drive a wedge between her and Ezra. As secrets come to light, Ruby comes to understand what it means to fulfill her role as True of Heart.

This is a dazzling sequel that's even better than the first with Jennifer G. Edelson delivering more surprises, more drama, more secrets, and more addictive mythology. The Aztec mythology is woven in seamlessly with Edelson crafting this stunning Otherworld that seeps into our own through artifacts, gods, and creatures. The mythological elements bring a breath of fresh air into the supernatural/fantasy genre and serve as an amazing treat for those that love stories based on myth. Edelson weaves drama into Ruby's life through her family, friends, and romantic relationships which are rooted in secrets and discovery. Ruby is a realistic character that deals with moments of insecurity, jealousy, stubbornness, and anger which create a realness about her that gives her voice strength. The dig site is an important location to Ruby's origins and to the mythology with artifacts and a connection to the Otherworld. Wild Open Faces creates high standards for all sequels to reach with the use of a rich voice, the use of mythology, a blooming romance, the addictive drama, the uncovered secrets, and the next notch in Ruby's journey.