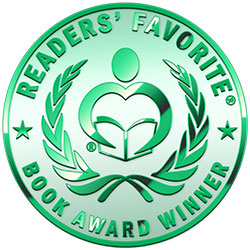 Reviewed by Emily-Jane Hills Orford for Readers' Favorite
We're all different. Sometimes our differences make us stronger. That's certainly the case for Willie. He has cerebral palsy and moves around in a wheelchair. He still wants to play with other children his age. Only, like Willie's mother, the other children are worried they might hurt Willie due to his so-called handicap. He's determined to prove them wrong. After donning a superhero cape, he returns to the playground and starts shooting hoops, moving about the court like anyone else might do on two legs, only Willie's in a wheelchair. Other special needs children join in the fun and soon everyone, even those who were afraid of hurting Willie, join in.

Barry Kienzle's picture book story, Willie: A Super Friend, is based on a true story. There are even photographs of the real Willie in his superhero cape at the end of the book. The story is told in simple language so young readers can follow along as they learn to read the story themselves. These young readers will instantly feel a connection to Willie and to the uncertainty of other children on the playground. Perhaps the situation in the story will compare to something they have experienced. Young readers will learn about cerebral palsy, living in a wheelchair or with other special needs, and how one's differences define who they are and how strong they are.

Willie is definitely a strong person, both inside and out, and young readers will instantly see that. They'll be cheering him on as he wheels his chair around the basketball court. But Willie learned an important lesson, too, that handicaps, special needs, whatever you want to call it that make us appear different, are all in the mind, not in the heart and the willpower to succeed. Beautiful illustrations that complement the story. Told with compassion and attention to detail.