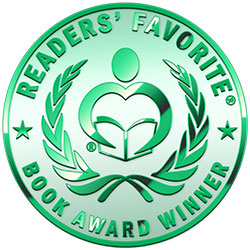 Reviewed by Jack Magnus for Readers' Favorite
Willow's Way is a contemporary fiction novel written by Sharon Struth. Pound Busters was Willow's masterpiece, a wildly successful weight loss empire, which used her guiding principles to help people lose the weight and keep it off. Willow herself was the keystone and inspirational image -- she was elegantly slim and hardened against any form of food frivolity. Pound Busters was also Willow's own personal albatross as she discovered when a video of her indulging in an awesome slice of pizza went viral. Celebrity Secrets' video of her fall from grace had garnered thousands of likes and hundreds of comments. Willow's Board of Directors was clamoring to toss her out as the company's CEO.

Losing weight had always been Willow's bete noire, or at least that's how she had been made to feel growing up with a stepfather who instilled in her from the time she was small the fear that she would never be loveable because of her size. Pound Busters was her way of ensuring her continual triumph over that bleak future, but her carefully erected defenses proved insufficient when disaster struck. First, her husband had publicly announced their breakup and his new romantic interest. Then, her business advisor ran off with both the company's and her personal funds. Soon, her carefully managed size six had yielded to a more comfortable size ten or twelve (horrors!). Willow rummaged through her mom's old effects in the hopes that there might be an old bank book she had forgotten about -- and yes, she did find one with a decent balance that was still earning interest. She also found a manila envelope that held secrets about her family, secrets her mom had never shared with her, about a life in England -- and grandparents she never knew about.

Sharon Struth's contemporary fiction novel, Willow's Way, is a heartwarming and adventure-filled story about a New Yorker who finds her heart and soul in the Cotswolds area of England. Struth deftly addresses image issues and fat shaming, and the disastrous impact these can have on young people as they are growing up. Willow's inability to see herself as a person of worth because of her size is heartbreaking, and the change in location and culture definitely seems to work for her and in so many ways. The budding romance between her and Owen is a joy to behold, as are her growing attachments to Owen's daughter, Jilly, and her dog, Henry. Is being elegantly gaunt worth a lifetime of deprivation and unhappiness? Struth's story answers that question most eloquently. Willow's Way is very highly recommended.