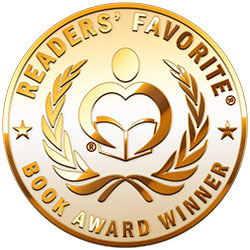 Reviewed by Jack Magnus for Readers' Favorite
Wind Catcher: A Chosen Novel is a young adult fantasy novel written by Jeff Altabef and Erynn Altabef. Juliet Stone feels like she's being torn in two different directions. Her mother, a successful Native American lawyer, has enrolled her in an exclusive preparatory academy, Bartens. Juliet misses the friends she's always gone to school with, and the girls at Bartens haven't been very welcoming. Her mom is going on a business trip for a few days, and Juliet's irritated that her grandfather, Sicheii, will be coming to stay with her. She has always been very close to her grandfather but not so much lately. Juliet decides to play hooky for the day and calls her best friend, Troy, to see if he'll come along.

Jeff Altabef and Erynn Altabef's young adult, coming of age fantasy, Wind Catcher: A Chosen Novel, is well-written and highly entertaining. Juliet is a strong and fearless character who just wants to be a normal kid, but her destiny is something entirely different. I particularly enjoyed her interactions with her grandfather, Sicheii, who is a Native American medicine man, and Troy, her childhood friend and companion. Wind Catcher is also filled with action and adventure as Juliet and Troy try to find out the mystery behind an old photo Juliet found. This very unique and refreshingly original contemporary fantasy has elements of high epic fantasy woven throughout it, and it will surprise and delight even the most jaded fantasy readers. I'm looking forward to reading the next book in The Chosen series. Wind Catcher: A Chosen Novel is most highly recommended.