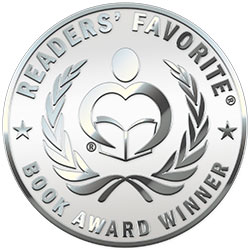 Reviewed by Vincent Dublado for Readers' Favorite
Winning Her Highland Warrior by Maeve Greyson is an endearing flight of fancy time-travel romance in which a brilliant microbiologist with poor social skills accidentally plunges into the murky depths of a Highland loch, only to emerge in 14th-century Scotland after being saved by a Scottish warlord. The warlord, Kane Macpherson, believes that our gal, Satia St. Clair, is of royal blood, a rare beauty in need of help, and Kane is happy to be of service. Satia tries to maintain a safe distance from this fine specimen of masculinity, and the thought of being drawn to him frightens her. She has important research to do and needs to get back to her time in 2021 to continue her work on cancer studies. Besides, she thinks that true love does not exist anywhere but in books.

Time travel involves so many technicalities so you can buy the idea that Satia tries to remain realistic despite the bizarre experience. In a romantic fantasy such as Winning Her Highland Warrior, it works. You can tell the level of diligence that went into this work judging from Maeve Greyson's narrative and research. Satia and Kane are polar opposites that reflect the time or period where they belong. In this regard, the novel becomes more about Satia's social anachronisms in a world saturated by ancient weapons, leather belts, and heavy Scottish accents. What's great about this story is that it does not depend too much on the developing romance between the protagonists. Instead, Greyson throws intense conflict into the plot that truly puts Satia in a 14th-century predicament. It's a powerful blend of plot, setting, and character that keeps you engaged. If you enjoy watching romantic fantasy films like Kate and Leopold, this novel will strongly appeal to you.