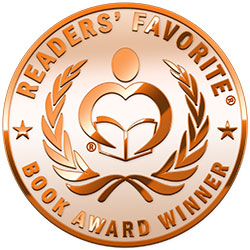 Reviewed by Emily-Jane Hills Orford for Readers' Favorite
Do you have a story to tell? Is it about your life? A family story? Don't know where to begin? There are a wealth of resources out there to help you get started, both in the form of actual courses (online and live), articles and, of course, books (print and eBooks). These resources will give you so much information that you will be even more confused and it might scare you off the actual joy of writing your story or stories. There is one book that would be a good resource to begin your writing journey and, in this book, there are good sources, directions to other readings that will strengthen your written voice. It is Writing for Bliss: A Seven-Step Plan for Telling Your Story and Transforming Your Life by Diana Raab.

Diana Raab, award-winning memoir author of books like Regina's Closet (her grandmother's story) and Healing With Words: A Writer's Cancer Journey (her own memoir), has produced a very thorough and thought-provoking guide to help all would-be memoir writers, or a writer of any genre for that matter, find their written voice. It is a journey, one that the author began as a young girl when, after finding her much loved grandmother had committed suicide, opened her heart on the pages of her first journal, one her mother gave her with the telling words: "This journal will help you move through the chaos of the moment and move forward into healing." It's true that writing is therapeutic. It can also be heart-wrenching or even joyful just for the sake of being what it is, a reflection of life. Diana clearly points out that, although writing and life can be a transformative and spiritual exercise, it is a journey of self-discovery - "Just as life itself, the art of writing is also like walking a labyrinth." But stories connect people in a very unique and compassionate way. So this journey is important to the writer as well as the reader, but it is the writer that must start the journey.

And it's not as difficult as one would think. Breaking down the process of writing into seven well-defined steps, the journey can be full of surprises and, indeed what the title suggests, bliss. Each of these seven steps includes a well-formulated plan, descriptive discourse on where it will lead the writer, quotes from other profound memoir authors, and, a very useful addition, some distinctive writing prompts to reinforce the concepts presented in the chapter. There is even a section on writing poetry, because even the non-poet author can find some source of inner strength and contentment in writing a few lines in verse. As Diana points out, "Poetry is the voice of the soul. Poets help us see a slice of the world in a way in which we might not have observed it before." This is a very useful resource, one that writers of all genres will return to frequently.