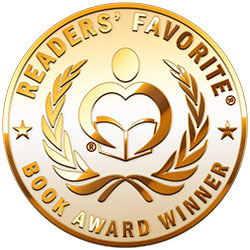 Reviewed by Michelle Stanley for Readers' Favorite
Detective Wade Jackson investigates the death of a colleague in Wrongful Death, part of the Detective Jackson Mystery series by L.J. Sellers. Two mentally challenged brothers, seen with Officer Dan Thompson after he distributed supplies to the homeless camp, are the prime suspects. The case appears "open and shut," and Jackson is pressured to solve the case as relations between the homeless community and the cops become volatile. His partner, Schak, the deceased's cousin, investigates a girl's suicide and learns that the victim and other girls were molested and blackmailed. He and Jackson realise both cases are linked and evidence makes them wonder if the rapist is actually a cop or an imposter. What was Officer Dan Thompson's connection to these crimes? Can they catch the perpetrator before the media hears about him?

Wrongful Death is another book from the Detective Jackson Mystery series and I like the resourceful writing style of L.J. Sellers. She engages her readers with convincing dramas, and her recurring main characters in the series have lifelike emotional problems that occur in today's society. Detective Jackson is a man I admire for his compassion in dealing with delicate issues arising both on the job and in his personal life, which is filled with a lot of family struggles. The author showed a mixture of opinionated views of cops, citizens and their actions when an unjust crime is committed, and I found this thought provoking. L.J. Sellers' well-written, moderately paced story is from a series I hope to continue reading.