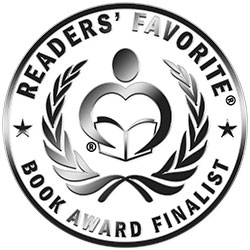 Reviewed by Michelle du Plooy for Readers' Favorite
I have never read a book quite like 7 Unicorn Drive by Dani Polajnar. It is a non-fiction story about the adventure of Iza and Samo Login - a couple that is connected in as many ways as a couple could be, and yet they are so different that they complement each other. The two are humble, well-grounded, and demanding of themselves in the workplace. This makes them the ideal candidates to set out on the life journey of all life journeys together. So they decide to become self-employed and start this epic adventure. Samo quits work at a big all-time company that specializes in IT and handpicks a small team of colleagues to come with him. Each is to buy in a percentage share, and together they plan to form a company with well-grounded ethics working through the favoritism of the universe to reach the all-time goal of 100 million in profit over 5 years by writing apps that people will download.

Dani Polajnar's 7 Unicorn Drive: From Startup To A Billion Dollar Sale In 7 Years is a fascinating story that keeps you glued to your reading as the book unfolds. I can highly recommend it as a motivational real-life story, as well as a tale that will keep you intrigued to the end. For everyone who is aspiring to become someone without getting lost in the rat race of the corporate jungle, this book by Dani Polajner is definitely for you. It teaches you to set clear goals and how to attain them step by step. I loved it to the end and, in fact, I think I will happily read it again soon.