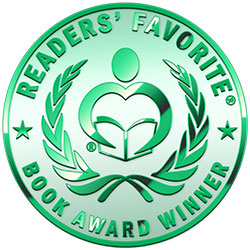 Reviewed by Faridah Nassozi for Readers' Favorite
In Keith Ward's 99 Days, proxying is a barbaric act practiced in Slypht where one person is sacrificed so another gets to live longer. The best proxies are considered to be kids below one year as they still have a longer and better life left. Those who wish to live longer pay huge sums for such babies, or obtain them in any other way possible. When Kertram rushes back home to find his entire village slain and all the kids below one year - including his month-old triplets - abducted, he knows the cruel fate that awaits them. In agreement with his wife's dying wish, and with just one ally by his side, Kertram sets off on the impossible task to rescue his kids from the soldiers and from guaranteed death. With deep sorrow in his heart and immense determination, he is ready to do the impossible, but first he will have to travel across villages, forests, mountains and towns, and survive the endless dangers that lurk around every corner. Kertram has exactly 61 days to get his babies back or it will be too late.

Keith Ward's 99 Days is a most captivating fantasy tale and an incredible portrayal of a parent's determination to do whatever it takes to save his children. In Slypht, Keith Ward created an amazing and memorable world, and a perfect setting for this incredible fantasy tale. His writing effortlessly captures moments and emotions to make the story an exciting and flawless read. The characters, the way of life, and the setting all blend together perfectly to bring this thrilling tale to life. Fans of fiction fantasy will definitely enjoy this gripping race against time across Slypht; Kertram's pain will touch your soul and his determination will inspire you. Thank you, Keith Ward, for one of the most outstanding fantasy novels I have ever read.