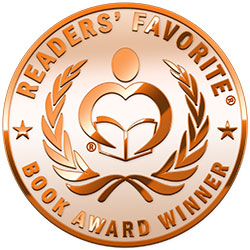 Reviewed by Vincent Dublado for Readers' Favorite
A Ball With No Points: A Football Town...A Basketball Triumph by Stephen D. Reddy is genuinely inspiring because it really happened. We join the author in his trip down memory lane, as he recalls an epic basketball season in 1971, a year that witnessed the emergence of an unforgettable basketball team in a town obsessed with football. As a member of the Westfield High School hoops team, the author takes you into the world of hoops filled with rude awakenings as they traverse the difficult path to victory. Facing bigger and faster teams, it is a story that addresses physical, mental, and emotional maturity, the development of skills, and dealing with the curveball that life throws at you once in a while and when you least expect it. Stephen D. Reddy openly confesses how the game of basketball is inextricably woven into his being.

A Ball With No Points is a non-fiction sports story that shows its own uniqueness from the rest. While it echoes the same way, it demonstrates the triumph of an underdog basketball team. It evokes genuine inspiration and may well set the standards for future real-life sports stories. Stephen D. Reddy tells his story by not limiting it to the personalities involved but including the intense moments that surround the memories now put in writing. It's a good thing that Reddy didn't give in to his apprehensions about not writing his story and letting it be buried without a headstone—because it's a story worth telling. It's an effective sports story, as well as an effective portrait of a man whose integral role in a team becomes a genuine tale of the indefatigability of the human spirit. No matter if you have played a sport or preferred to be a spectator, this must-read story will resonate.