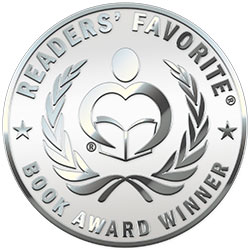 Reviewed by Jack Magnus for Readers' Favorite
A Camino of the Soul: Learning to Listen When the Universe Whispers is a non-fiction inspirational memoir written by Katharine Elliott. The author and her husband were successful hotel executives who seemed to have the perfect life. Their home overlooked the Puget Sound, they could travel and enjoy the finer things in life, and three loving dogs graced their lives. Things started to change when they learned that his mother's cancer had progressed to the point that she could no longer live on her own. Rather than see her move to an assisting living facility in Germany, they traveled there for a visit with her, but also with the hope that she would agree to move in with them. She did, and the two women, who had once been ill at ease with each other, became the best of friends. Sis, as she was known to her family and friends, would become one of Elliott's angels after she passed on, a warm and guiding presence who would look out for Elliott, supporting her throughout the moves and crises, and eventually the breakup of her twenty-year marriage. Several years before that break, Elliott had begun seeking a more spiritual connection to life, and she accepted that she was meant to walk the Camino. She didn't know the reason why or how that ambition came to grab hold of her, nor did she question it, and that historic spiritual walk would change her life.

Katharine Elliott's non-fiction spiritual memoir, A Camino of the Soul: Learning to Listen When the Universe Whispers, is a beautifully written and joyful account that held me in rapt attention as I was reading. Elliott's writing is smooth and compellingly honest, and one can't help but feel that she is speaking directly to her readers. I loved reading about how she and Sis went from being wary and unwilling in-laws to becoming dear friends who reveled in their time together, and I found her descriptions of the process of her and her husband's move to Europe to be fascinating. But I'm an avid hiker; so I would have to admit that my primary interest in reading this memoir was to hear about the author's experiences on her Camino, and she came through with flying colors. I had wondered about her taking the trek on her own and loved the serendipity that surrounded her with hale and hearty companions. And yes, I'm glad she listened to her sister's advice to write. She does a grand job of it, and I'm looking forward to more memoirs of her other walking experiences. A Camino of the Soul: Learning to Listen When the Universe Whispers is most highly recommended.