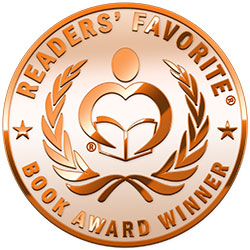 Reviewed by Delene Vrey for Readers' Favorite
In A Dangerous Pursuit: Regency Spies & Secrets Book 1, Lord Hawthorn, Baldwin Radcliffe, returns to England after three years undercover in France. He warns his handler of a French spy who traveled to England for nefarious reasons and sets out to search for the radicals the spy intends to use. Lady Madalene Dowding is an heiress who plays by her own rules. She and her companion have come to London for some business. Madalene looks in on her orphanage, run by a school friend of hers. When this friend disappears, Lady Madalene takes it upon herself to seek out the woman's mother and sister in an unsafe part of town, where she runs into Baldwin, Earl Hawthorne. Both Madalene and Baldwin swear that they will never marry, but as they become tangled up in a conspiracy that could spark a revolution, they both must make a decision about their loyalties. Will Madalene succumb to love, and what will Baldwin choose when faced with a choice between love and the Crown?

A Dangerous Pursuit by Laura Beers is a Clean Regency suspense romance. Laura Beers has written a Regency novel with an intriguing plot and interesting characters. She succeeds in keeping the reader connected to the story and does not fail to surprise. Some of the themes touched upon in A Dangerous Pursuit are human trafficking and placing the good of the Crown before one's personal life and its effect on families. This is a clean book with no profanity or sexual content. A Dangerous Pursuit is different from other Regency romances.