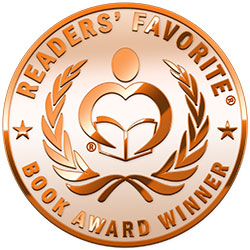 Reviewed by Jack Magnus for Readers' Favorite
A Perfectly Good Crime: A Kate Bradley Mystery is an investigative sleuth mystery written by Dete Meserve. Someone is robbing the ultra-rich of Los Angeles, and investigative journalist Kate Bradley needs to figure out who and why. They seem to know exactly what to take and limit themselves to luxury items that can easily be replaced. The mansions the robbers have hit are opulent in the extreme, and the owners are billionaires. Kate's father, Senator Bradley, is worried about Kate's investigation as some of the owners Kate's asking tough questions of are his financial backers as well as being his friends. Channel 11's major advertiser has threatened to cut off their income stream if Kate continues to cover what's become known as the Robin Hood story. Kate's determined, however, to identify the mastermind who's been able to enter mansions with their state of the art security systems still in place.

Dete Meserve's investigative sleuth mystery, A Perfectly Good Crime: A Kate Bradley Mystery, is fast-paced and thought-provoking. The author highlights the social problem of income inequality in her contrasts between the privileged lifestyles of the owners of the lavish mansions that have been victimized and the lives and hardships of the Angelenos living not that far away in the poorer parts of LA, and she does so in a way that's neither preachy nor didactic. I found myself wondering why so many police personnel were assigned to investigate that first burglary when the average homeowner gets little or no response after a robbery; and found the rising tide of resentment against the uber wealthy victims to be a natural or understandable response, even while acknowledging the wrongness of theft. As with the plot, Kate is a complicated character. She's in the shadow of her Senator father who raised her, and is in love with a fireman who will not leave LA when she's offered a major career move in NYC. Does she give up on her dreams or her man?

This is a compelling story that keeps the reader guessing as Kate tries to solve the mystery of the thefts, keep the peace with her father, and make a decision on the NYC offer. She also has to reconcile her grudging admiration for Robin Hood with her instinctive sense of justice. Meserve gives the reader a lot to think about in A Perfectly Good Crime and she does so in a taut, well-plotted story that reads beautifully. I quickly became engrossed in the plot and found Kate Bradley to be a character I'd like to read more about. A Perfectly Good Crime is most highly recommended.