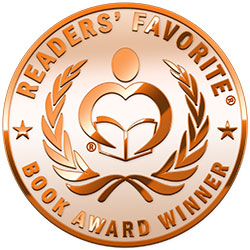 Reviewed by Jessica Barbosa for Readers' Favorite
A Rule of Life is a coming-of-age novel by Patricia Brandon. Tricia Grimball feels the beckoning call of the unknown and seeks out a life different from her usual predictable one. For the summer, she goes to a camp for girls in the mountains of western North Carolina and works as a camp counselor. In a visceral place where risk and fear meet, Tricia hears about a strange kidnapping and a man named Chester being killed. This is also the first time she hears about local folklore, the 'Sin Eater', someone who eats the sins of a person who dies before they can ask for forgiveness. He takes them on himself, so the dead can go on to Heaven. Little does Tricia know that these incidents would lead her into an unexpected, mystery-riddled adventure!

A Rule of Life is set in the historical era of 1919, North Carolina. Patricia Brandon has created a steady-paced novel that kept me in suspense from start to finish. I was as intrigued as Tricia when she learned about the story of the Sin Eater from Otha. I love how Brandon has created an air of mystery from the very first chapter and kept my attention right to the end of this tale. Tricia Grimball's time in the mountains of western North Carolina is a far cry from her usual, predictable life and I followed her adventures with great anticipation! This tale is more than just a mystery; it is also a tale of trials and tribulations, of friendships formed and sacrifices made. This highly interesting novel is easy to visualize and I felt the story come alive as I got deeper into the plot. Overall, this was an enjoyable and thrilling read. Every chapter left me wanting more! Great work!