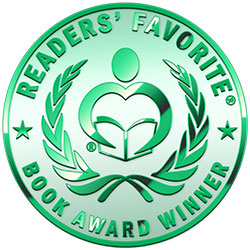 Reviewed by Divine Zape for Readers' Favorite
A Tortuous Path: Atonement and Reinvention in a Broken System by Christopher E Pelloski is a memoir that will fill every fiber in the reader with emotion. The memoir begins with the sentencing of the protagonist: "The sentence for accession with an attempt to view child pornography (which I pleaded guilty) was handed down on July 11, 2014. (...) The manner in which most of the local news entities handled the sentencing hearing was predictable." The author takes readers on his journey from incarceration through house arrest to rebuilding his life, featuring heartbreaking experiences and in a tone that at times can be sarcastic, humorous, or filled with pathos. He navigates imprisonment, divorce, medical board hearings, polygraph interrogations, and court-mandated therapy. As you read through this memoir, you find yourself constantly asking the question: What happened to the system?

This is a story that puts the American justice system on trial and explores the flaws and injustices committed in the name of the law. The memoir is filled with pathos, with scenes captured in a style filled with clarity and poignancy. Christopher E Pelloski's writing is gripping, eloquent, and in a voice that arrests the reader from the first sentence. He writes with unusual honesty and allows readers to peer into the areas of his life where he feels most vulnerable. In A Tortuous Path: Atonement and Reinvention in a Broken System, the author unveils the real image of the American justice system and allows readers to experience some of the painful encounters the author had. It is both informative and filled with disturbing revelations. A must-read!