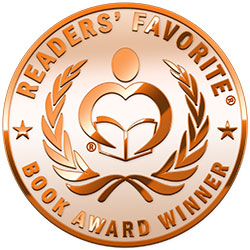 Reviewed by Ruffina Oserio for Readers' Favorite
If you are a fan of sci-fi, futuristic, or dystopian stories, or novels that echo the game of power like Divergent, then Age of Order by Julian North would be the perfect fit for you. Set against the backdrop of a futuristic, dystopian era, this novel explores the inner workings of power and how a select few would do anything to keep it to themselves. The story explores themes that include the misuse of power, the inequality of men and women, and intrigue at the highest level. It's a story that begins with a gunshot in the night, progresses through high-scale conflict, and ends on a very high note, leaving the reader rattled and entertained beyond measure.

When Daniela Machado gets the coveted slot at the elite Tuck School, she is thrilled and delighted to be among the chosen few to escape the hardship that is characteristic of Bronx City, but she is just about to discover a new world, luxurious but flawed with avarice. She could just become a statistic that contributes to the greed of those in power and that would help them keep power to themselves. That is, if she doesn't act fast. Will she take the chance to change things or will she be absorbed into the system and be contaminated by its darkness?

Age of Order is a story with beguiling characters, a fascinating plot, and a conflict that will keep readers awake until they witness the denouement. The writing is great and the action intense. Your pulse will rise as you follow Julian North's characters. I couldn't ask for more from a book; it was an exciting and really thrilling ride. And what is most astounding is that readers will relate to the story and the drama as it is being played out in the real politics of our time.