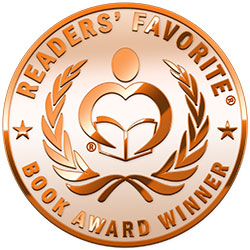 Reviewed by Rabia Tanveer for Readers' Favorite
Always Coming Back Home: An Emotional Tale of Love, Adventure, Tragedy and Hope by Ashley Bugge is the story of Ashley and Brian as they navigate life and overcome hardships one day at a time. Brian loved his job in the Navy, he took pride in it and Ashley loved him with all her heart. They loved each other, but being apart was difficult. From starting a family to miscarriages, giving birth, pregnancies and living through it all, Brian and Ashley became a support for each other, regardless of the miles between them. They laughed together, they cried together, they shared their sorrows and drew strength from each other. Through it all, they knew that no matter what happens, they will always come back home and live the dreams they dreamed together.

Always Coming Back Home is such a beautiful and incredible tale of love and family. Ashley and Brian are such an amazing couple. They took their hard times as a challenge that they were going to overcome together. The memories Ashley shares with readers are so personal that you will feel like you are living in the moment with them. My heart went out to Ashley as she shared her successful and unsuccessful experiences with pregnancies and how Brian gave herculean support to her. A power couple, they take every challenge as a blessing, accept it, forge through it and come out of the trials as winners. I loved reading their story. I laughed with them, I cried with them and lived their life with them!